Honouring the past. Embracing the future.
Since 1975 this local publication has been published completely by volunteers. It is THE vehicle in Puslinch for informative articles about our Township, Council reports, community announcements and events.
It is published ten times a year, including July/August and December/January issues. The publication is delivered, free of charge, to every household in the Puslinch Township as well as being sent out electronically to subscribers.   Those out of town, may also purchase a subscription. Back issues can be downloaded from our website.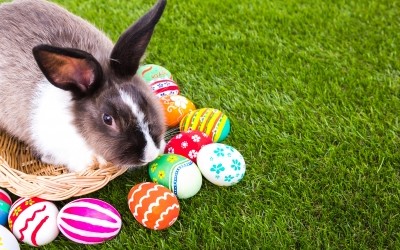 All of us at the Puslinch Pioneer wish you a Happy Easter.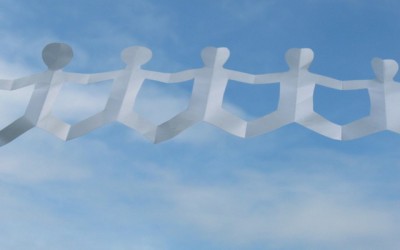 Thank you to all volunteers for what you do to help in our community.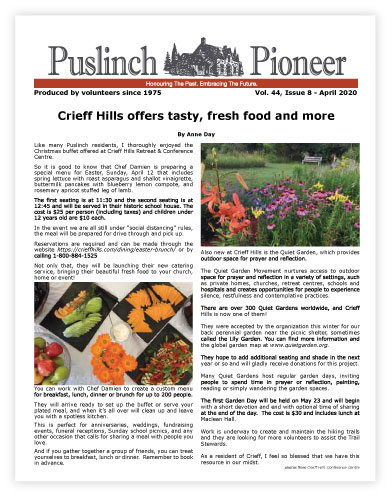 In this issue Crieff Hills offers tasty, fresh food and more Building trust Editor, Anne Day, receives award Community comes together Remembering Bob Gordon ASK THE EXPERT Aggregate distribution in Puslinch Township Ren's Pets makes donation HERITAGE MATTERS:...